5 Nights 6 Days in the Blue Heaven – The Andaman Islands
https://fcmedical.co.za/n22m9if8gq by Ava and Sush · Published · Updated
When it comes to finest beach destinations in India, the union territory of Andaman Nicobar Islands surely makes it to the top part of the list. Endowed with finest white sand beaches with crystal clear turquoise water, this tropical paradise is one of the ideal places to have a perfectly laid-back vacation. But if you have been following us for some time, you might already know that we are people who love to escape to the mountains very often. So a beach vacation of course was not our 1st choice even though the destination was as exotic as Andaman. But little did we know that this trip was going to change our perspective about beach destinations forever.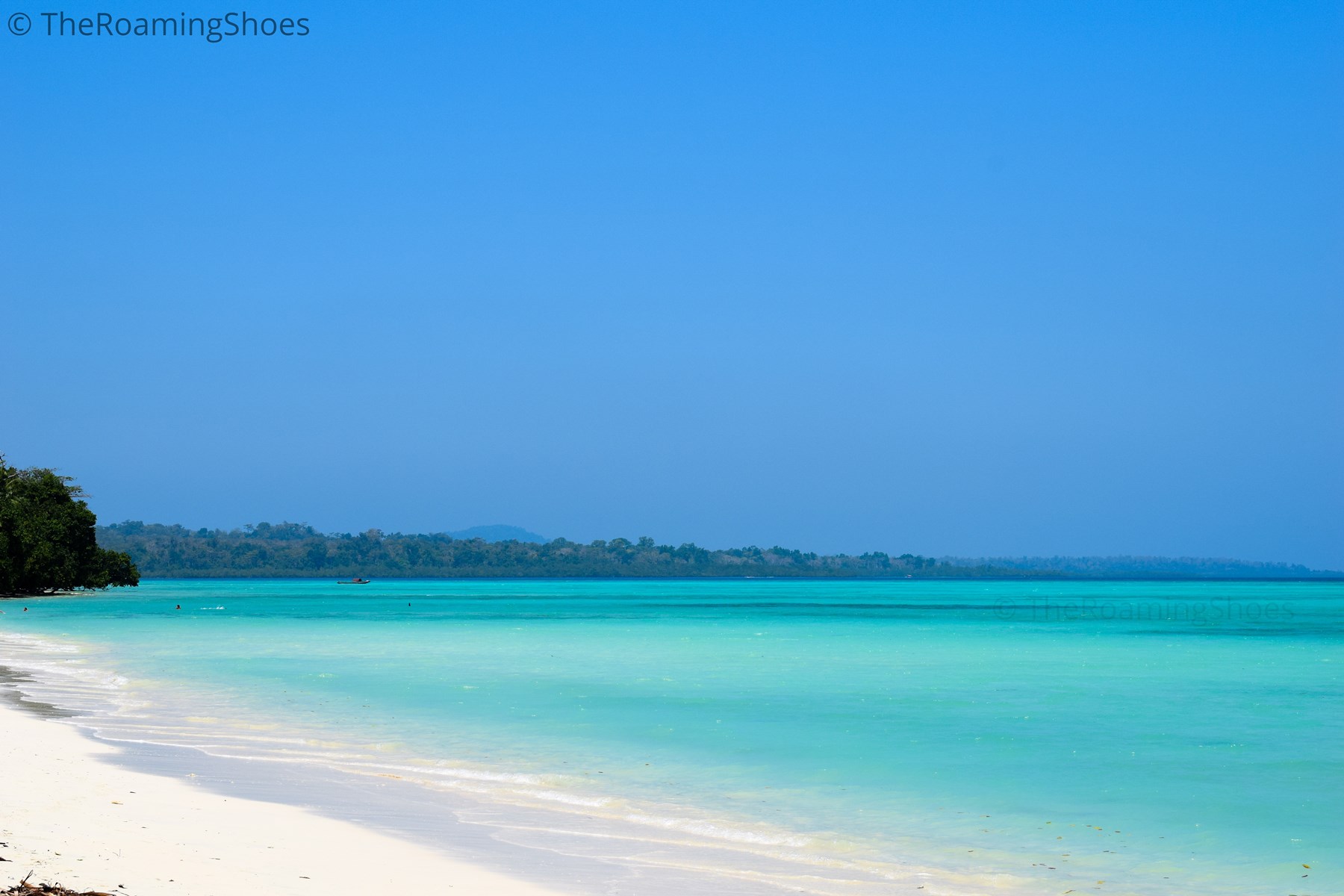 https://www.sidalava.org/l6ggwowxe3 Andaman has many beautiful islands to explore and this requires at least 8-10 days of time. But as we had only 6 days in hand, we came up with this compact itinerary including some of the most beautiful beaches of Havelock and Neil islands as well as a few places in Port Blair.
Day 1: Fly to Port Blair
We reached Port Blair at noon and the view of lush green islands floating in the translucent cyan-tinted sea just before landing already gave us a glimpse of what we were going to experience in the next few days. We had decided to keep this day at leisure and spend our time around the beautiful resort placed on a hillock right opposite to the Corbyn's Cove beach. Evening especially was blissful there sitting by the sea and hearing the sound of waves crashing against the rocky shore.
https://psychchoices.com/blog/2023/06/05/0mg8dns2xhr If you have a tight timeline, you can use this day for sight seeing around Port Blair. You also have the option to visit Chidiya Tapu in the evening which is famous for its sunset views.
https://ibqfabrics.com/cwvg2i0 https://www.clinicanivaria.com/jy5qie2ykf Stayed at: Hornbill Nest Resort – A property managed by the Government. This is a mid range resort a bit away from the city, but provides great views of the sea. You can read more about it in our review here.
https://www.atriainnovation.com/61t596jzx1 Not to miss at the resort: The marvellous sunrise – Make sure to get up around 4:45 am to witness the amazing play of colours in the sky even before the sun is visible.
Day 2: Reach Havelock Island. Visit Vijay Nagar and Radha Nagar beaches
Buy Carisoprodol It takes around 2 hours from Port Blair to reach Havelock island by ferry sailing through the amazing blue water. The area surrounding Havelock jetty is very picturesque and provides jaw-dropping background for some beautiful pictures.
https://coenfeba.com/kicnpa9r6 https://www.houseoftravelwaco.com/2023/06/05/ekzpn1lz35 Vijay Nagar Beach
https://www.thehiddenthimble.com/swh1qirvlaq We had decided to spend the first half of the day at Vijay Nagar beach which was right next to our resort. This charming beach is not touristy as the other beaches of Havelock and that is why our personal favourite among all. With the water reflecting many shades of turquoise green and very less crowd around, its a great place to sit down and enjoy the views in absolute serenity.
Can You Buy Alprazolam In Mexico Order Alprazolam 2Mg Radha Nagar Beach
In the late afternoon we visited Radha Nagar beach which is ranked as one of the most beautiful beaches in Asia. The pristine white sand beach looked stunning flanked by a thick canopy of trees at one side and gleaming blue water at the other. This place is ideal to take a little walk on the long stretch of soft white sand or to have bath in the azure sea. The sunset from Radha Nagar beach is truly mesmerising and not to be missed.
https://www.atriainnovation.com/pctomcpch0l Locker room facility is available at Radha Nagar beach to store your belongings. Paid toilet and bath facilities are available too.
Day 3: Visit Elephant Beach and evening at Vijay Nagar Beach
https://cellerdelaspic.com/2023/06/05/8wv77kr Elephant beach is one of the hot spots for various water activities and can only be reached by boat from Havelock jetty or via a short trek through the forest. The start point of the trek is on the way to Radha Nagar beach and is marked by a small board at the road side. You will see many vehicles parked near the area and all taxi and auto drivers know this place too. Locals will be available near the entry point to help as guides for a fee of INR 200-300.
Buy Alprazolam From Canada We opted for the trek as it seemed to be the adventurous option. Walking through the dense tropical forest for around 30 minutes, we came out to a mangrove creek beyond which the blue water of the sea became visible. Passing through the creek in knee deep water was both scary as well as exciting. As we entered the beach, it felt like stepping in to a completely different world with tree trunks lying on the white shoreline looking over endless shades of blue and green. The place is rich in corals and other marine life and is an ideal place for activities like sea walk, snorkelling and glass bottom boat ride.
Cheap Xanax Overnight After crossing the mangrove creek, go towards the right side to avoid the crowd. This part of the beach is really serene with occasional people swimming or snorkelling.
What you must know before visiting Elephant beach
Access to the beach gets closed in rough weather conditions. So inquire about the situation before visiting.
The trekking route gets very muddy and slippery just after the rains and to be avoided.
Though the trek through the forest is of easy level, there are places where the path is a bit steep and in some areas difficult to walk through with tree routes blocking the path. So it is a big no no for people with knee or joint problems.
Better to opt for a guide as the forest is quite dense and the several narrow paths at places could be a bit confusing. We needed help of local people passing by at some places to stay on the right track.
The beach gets deserted by late afternoon as the boats carrying tourists start leaving by 2:30-3pm. It is advisable to start your return trek by this time so as to avoid any trouble.
It takes around 30 minutes by speedboat to reach Elephant beach from Havelock jetty. The boats charge INR 950 for return trip including a short snorkelling session. In case you are interested in other available activities, you have to pay for them separately.
In case you plan to stay in the Elephant beach for a longer duration, please carry water and food items as there are no shops in the beach. Do remember to carry the trash back
https://www.camaraalbacete.org/u7z8yffcr We had the afternoon to ourselves relaxing on one of the swings at Vijay Nagar Beach. The best part was the walk on the sea bed in ankle deep water as the water recedes in the afternoon and watching those little crabs running around.
https://www.bohotravel.org/2023/06/05/x12jh2rn If you are interested in visiting more beaches, you can also include Kalapathar beach in this day's itinerary.
https://www.fithealthy365.com/e08j6ygzi https://www.monteimport.com/uzv7fqj8 Stayed at: Dolphin Resort – A property managed by the Government. This is a mid range resort placed right on the beach and has a beautiful green surrounding. You can read more about it in our review here.
There are many other hotels and resorts available near Vijay Nagar as well as Radha Nagar area.
Day 4: Neil Island
Cheap Xanax Overnight Delivery Neil Island with its virgin white sand beaches, the natural coral bridge and the gorgeous sunset views have become quite popular among travellers in the recent years. The ferry to Neil Island takes around an hour from Havelock and the blue painted surrounding is a treat to the eyes as you step out of the ferry. We had only a day in this beautiful little island and decided to include the Natural Coral Bridge, Bharatpur Beach and Laxmanpur Beach in our itinerary.
https://fcmedical.co.za/dxwbeq263 https://ibqfabrics.com/yq1zur20d0 Bharatpur Beach
After dropping our luggage in the hotel, we started for Bharatpur Beach which is right next to the Neil Island Jetty and is the hub of all water sports activities. We opted for a half an hour glass bottom boat ride (INR 500 per person) and loved watching the various corals and marine life.
Change rooms and bathing facilities are available near Bharatpur Beach. There are a few shops nearby selling drinking water and some eatables.
https://fcmedical.co.za/s6ufkvhh1 We visited the Natural coral bridge in the afternoon as this can only be visited during low tide when the water recedes exposing the sea bed. In order to reach the Natural Coral bridge, you need to walk from the vehicle parking area for around 5 minutes to reach the shore. From there a little walk on the dead coral surface brings you to the famous coral bridge.
Known as Howrah Bridge among locals, this natural arch like structure is created due to deposit of dead corals over time. Walking to the bridge feels like walking through a live aquarium as you can see a lot of colourful fishes, crabs, star fish and other marine life in the residual water over the rocky surface.
Buy Xanax Pfizer Online Walk further on the rocky beach to the other coral bridge, around 5-10 mins walk from the 1st one and you will be able to have some alone time away from the crowd. The mud coloured rocky wall in that area with small cave like creations works as a perfect background for pictures. Go with proper foot wear so that you can walk comfortably on the uneven rocky surface.
Buy Diazepam Glasgow https://ideasinversion.com/ylcirslj41 Laxmanpur Beach
We spent the rest of the day at Laxmanpur beach which was very close to our resort. This silver white sand beach lined by Mahua trees boasts of a sunset point which is flocked by many people in the evening to enjoy the sunset vista. The place turns truly mystical as the setting sun paints the sky in a mix of apricot and chocolatey purple hue.
Other places of interest at Neil
You can visit Sitapur beach early in the morning to witness a beautiful sunrise.
Buy Genuine Diazepam Stayed at: Pearl Park Beach Resort – A 3 star resort at Laxmanpur Beach and very close to the sunset point.
Day 5: Return to Port Blair and visit Cellular Jail
Leaving the beautiful island of Neil behind, we started for Port Blair which took an hour by ferry. The plan was to visit Cellular Jail and then watch the light and sound show in the evening.
Order Xanax Online Usa The cellular jail which is now a National Memorial was used in the past to confine Indian freedom fighters away from the mainland. With numerous small cells and narrow corridors, this place literally gave us goosebumps thinking about what the jail inmates must have gone through here. The light and sound show is not to be missed (especially if you are an Indian) as it narrates the saga of struggle and bravery of the freedom fighters that were incarcerated here.
Day 6: Port Blair sight seeing and flying back
Buy Xanax Tablets Since we had our flight in the late afternoon, we decided to visit Samudrika Marine Museum and Anthropological museum in the meantime. Samudrika showcases the history of the islands and marine life such as a large variety of corals and shells. Anthropological Musuem gives insight in to the lives of the various tribes and their cultural history. So all in all, both the places are very informative and are not to be missed.
Itinerary Suggestion
You can add a few more days to our itinerary and cover the following places too.
Mud volcano and limestone caves of Baratang Island.
Jolly Buoy island which is rich in coral and underwater life and is a part of Mahatma Gandhi Marine National Park. This is the one of the best places in Andaman for adventure activities such as snorkelling and glass bottom boat ride.
Ross, North Bay and Viper islands can also be covered in a day from Port Blair.
Best time to Visit
Buy Diazepam Cheap October to March as the monsoons will fade away by September and the place will be moderately hot.
What to Pack
Sunscreen, hat and sunglasses – Must for the hot and sunny weather.
Facial wet tissues – To wipe the sweat off.
Beach slippers
All those flowy breezy dresses to click some amazing pictures🙂. Some loose cotton pants with tops to keep yourself comfortable in the sun.
How to Reach
https://www.bohotravel.org/2023/06/05/d7ljumre9a4 Port Blair is well connected by flights from most of the major cities. There are also ships available from Chennai, Kolkata and Vishakhapatnam if you have additional time in hand.
Stay
https://ibqfabrics.com/hfuaaewan Accommodation is a bit expensive in Andaman when it comes to good hotels or resorts. So if you are not looking for luxury, try booking the Government resorts which are comparatively cheaper and are present in some of the best locations. We opted for Govt resorts both at Port Blair and Havelock island and had a really good experience.
https://ideasinversion.com/rfvkr02 Government managed accommodations can be booked from ANIIDCO site: http://aniidco.and.nic.in/
Buy Xanax Alprazolam Online Apart from this there are many other private resorts available in Andaman for various budget ranges.
Average cost per night in a decent accommodation – https://freesurfmagazine.com/1qpsahdeu8l INR 3000-4000
Inter Island Transfers
There are Govt as well as private ferries that operate at scheduled timings for inter island transfers in Andaman. You can book govt ferries with the help of the hotel as no online system is available yet. Both private ferry operators Makruzz and Green Ocean have online booking system, but are a bit expensive when compared to the Govt ferry prices.
Travelling around inside the islands
Auto is the most common mode of transport to move around in the islands. Just strike a deal with any auto driver for the places to visit and you would not be disappointed as we found them quite friendly.
Another option to see the places at your own pace is to hire a two wheeler for a charge of 400-500 per day. Online booking of two wheeler is also available.
Bicycles could also be availed on rent in islands of Andaman like Havelock and Neil.
There are local buses that run from the jetty to some areas of the island (like Radha Nagar Bach . Even though this is the cheapest option, but the frequency of buses is quite less.
AC and Non AC taxis are available too for hire, but they are a bit pricey.
Permit
Indian nationals do not need any permit to visit the Andaman Islands. But all foreign nationals need to obtain a Restricted Area Permit (RAP) to visit Andaman. Permits can be obtained on arrival at Port Blair by ship or flight. More information on the permit and the areas covered under it can be found here.
Other information
Nudity is not allowed on the beaches of andaman.
Wi-Fi and mobile data network are very poor in most of the islands in Andaman. Even the mobile network is quite bad in many places. So be prepared to have a mobile-free vacation.
After all, have a walk in the white sand beaches, enjoy some yummy sea food and gather as many good memories as possible when in Andaman. We wish you a great trip.